Frequently asked questions
What should I wear?
---
You can wear as much or little as you like. Some people like to wear some of the following: Pole wear, bikinis, leotard and lingerie. Some even bare all and go topless or nude, this is totally up to you. We want you to be as confident and as comfortable as possible but if there is a few mishaps there's always Photoshop ;)
---
Is the shoot just for people who have pole experience?
---
No, the PoleOclock shoots are for anyone. Even people who have never touched a pole. You will be guided into the best poses/moves to suit your style and skill level.
---
Do I need to wear heels?
---
No, heels, trainers or bare feet. You can make the shoot as Sexy or as contempory as you like.
---
About the pole!
---
The PoleOclock Images studio has a 40mm X-Pole (fixed not a stage pole) Yes, you can use any grip you like! There's even some complementary grips avaible. Most poses and moves are taken with the pole on static however can be changed to spin if needed.
---
Getting to PoleOclock Image Studio
---
The studio is located in The Jacobean Building, Above Merchant City Yoga and across from Ridding Rooms for all of you that know the best entertainment bar in glasgow ;) The Jacobean Building 49 Virginia Street Merchant City Glasgow G1 1TS On the top floor A short 5 minute walk from Queen st train station or Central station. Even closer 2min walk from Argyle St station. If you are driving the nearest car park is just across the road on glassford st called NCP. Be aware their prices to park aren't cheap, so i reccomend NCP King st and a short walk to the studio will save you're pennies.
---
Can I have props in my photoshoot?
---
Yes, bring whatever and who ever you like. So far we have had balloons, flags, hats, and playing cards to name a few! Please feel free to get as creative with your shoot as you like.
---
Are their any changes due to Covid-19?
---
Yes! Social Distancing will be in place throughout your experience. The studio will be thoroughly cleaned before your arrival. Please sanitise your hands when entering the studio and before you leave.

You are not expected to wear a mask, however, i will have one on for the duration and may provide you with one if you wish to sit at the main desk when selecting your images.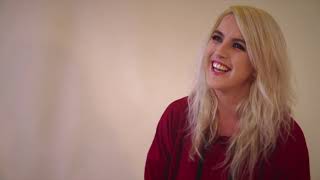 ---
---