Frequently asked questions
What should I wear?
---
You can wear as much or little as you like. Some people like to wear some of the following: Pole wear, bikinis, leotard and lingerie. Some even bare all and go topless or nude, this is totally up to you. We want you to be as confident and as comfortable as possible but if there is a few mishaps there's always Photoshop ;)
---
Is the shoot just for people who have pole experience?
---
No, the PoleOclock shoots are for anyone. Even people who have never touched a pole. You will be guided into the best poses/moves to suit your style and skill level.
---
Do I need to wear heels?
---
No, heels, trainers or bare feet. You can make the shoot as Sexy or as contempory as you like.
---
About the pole!
---
The PoleOclock Images studio has a 40mm X-Pole (fixed not a stage pole) Yes, you can use any grip you like! There's even some complementary grips avaible. Most poses and moves are taken with the pole on static however can be changed to spin if needed.
---
Getting to PoleOclock Images Studio
---
The studio is now located in Pole Physique Pole Studio... Suite 202 White Studios 62 Templeton St Templeton-on-the-Green G40 1DA There are manly local bus stops and Bridgeton is the closes train station only 5min walk. You can find trains to bridgeton from glasgow city centre at Central Train station or Argyle St station which is near the old studio location. There is free on site private parking. If you are parking then you must IMMEDIATELY text 07731799990 the following on arrival: "Your Name" "Suite 202" "Car Registration" "Arrival Time" "Leaving Time" (for leaving time, enter a time that gives you plenty of time to leave). If you don't do this everytime you arrive, you may get a £100 parking fine because it is private parking. Please see the following link for a little look at a video we made to help with where we are: https://www.facebook.com/polephysiqueltd/videos/1955581891183898?s=1266986800&v=e&sfns=mo
---
Can I have props in my photoshoot?
---
Yes, bring whatever and who ever you like. So far we have had balloons, flags, hats, and playing cards to name a few! Please feel free to get as creative with your shoot as you like.
---
Are their any changes due to Covid-19?
---
Yes! Social Distancing will be in place throughout your experience. The studio will be thoroughly cleaned before your arrival. Please sanitise your hands when entering the studio and before you leave.

You are not expected to wear a mask, however, i will have one on for the duration and may provide you with one if you wish to sit at the main desk when selecting your images.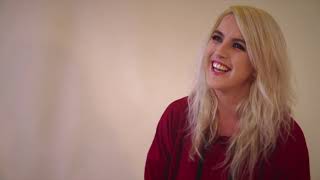 ---
---